Pear & Passionflower Linen Spray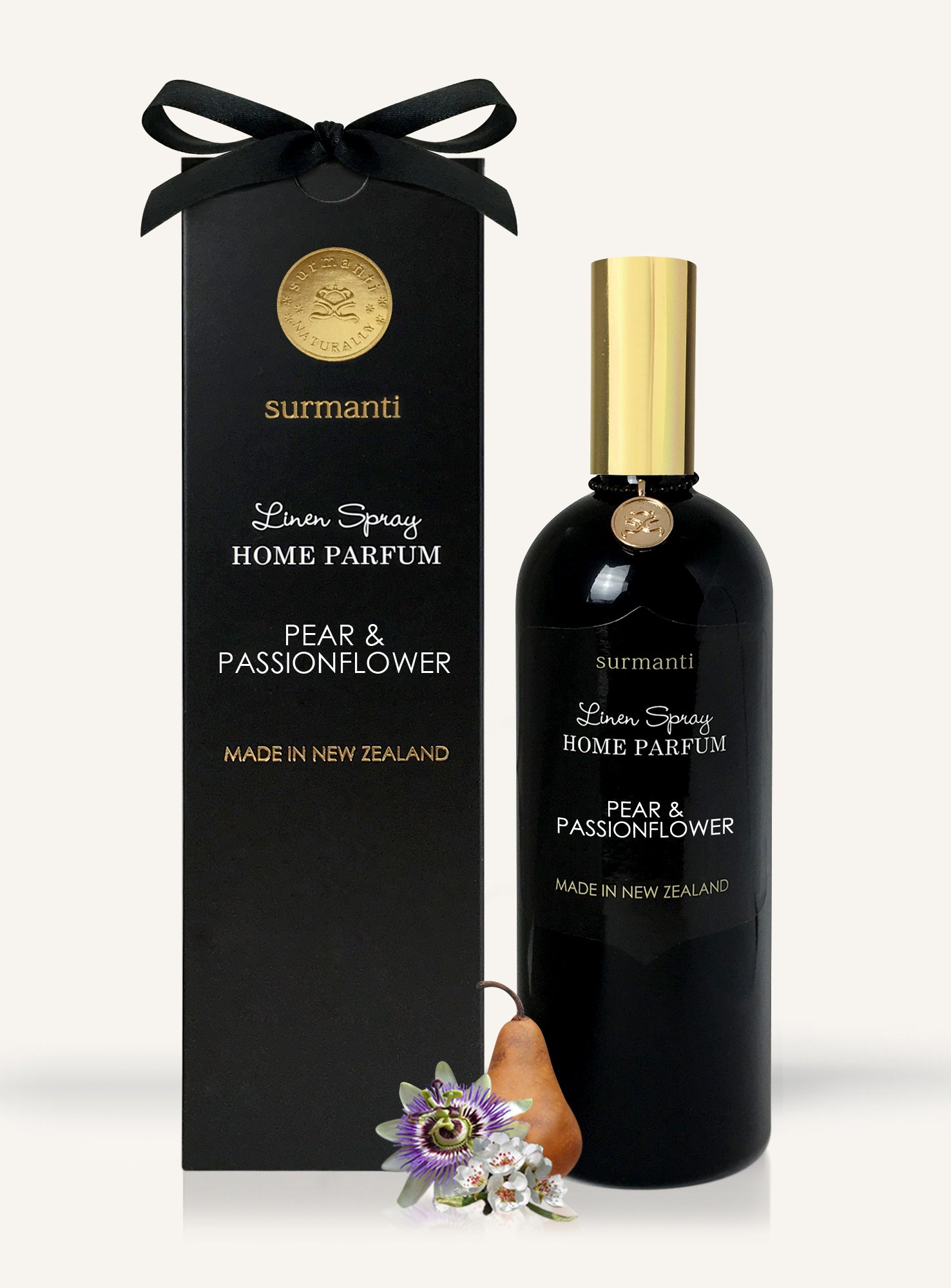 Pear & Passionflower Linen Spray
Delicate, sweet, creamy and exotic finished with rich French pear.
Controlled ambience. Surmanti Pear and Passionflower Linen Spray- Home Parfum. Designed to deodorise and freshen your environment, and delight your senses.
Simply spritz this highly concentrated, (isopropyl alchol free) formulation for instant freshness and fragrance. Ideal to set the scene or change the tone of a room. Spritz on freshly laundered linen, mattresses pillows, cushions and upholstery.